The following is a guest post by Brian Balfour, Co-Founder and CMO of Boundless. You can read more of his writing on his blog at BrianBalfour.com.
Stories about the growth of "hot" startups such as Facebook, Instagram, AirBNB, and others have created a belief that if you build the right product, customer acquisition will be easy. Don't be fooled. These stories are the exception, not the rule, and don't tell the entire story of the immense effort it took to grow their customer bases. Finding scalable acquisition channels is a time consuming and strategic effort.
If you build it, they may not come.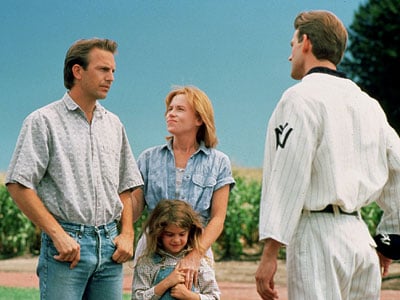 You probably have a product roadmap and a development process. But do you have a process and plan to discovering your scalable customer acquisition channels? For software development we have well documented processes such as Agile, Waterfall and Kanban. For finding product market fit we have an increasingly defined process in customer development and the lean startup methodology.


Finding scalable customer acquisition channels is as much of a process as software development or finding product market fit. Here are five mistakes to avoid in finding your initial customer acquisition channels.
1. Do Not Test A Lot Of Channels At Once
This is the ol' throw stuff against the wall and see what sticks strategy. Unfortunately this rarely works. Consider this, with Facebook ads you typically need to change your creative every 24-48 hours across 10 - 20 different segmentation combinations, with 4 - 10 ads per combination. That is in addition to all of the landing page testing you'll need to do for those combinations. It is easily a full time role. Think you will have time to focus on another channel at the same time?
Inbound marketing takes an incredible amount of time for content development. SEO requires testing thousands of page combinations, time to build influential links, and plenty of on-page optimization. My point is, properly testing any single customer acquisition channel is extremely time consuming and requires focus.
It is easy to think that the fastest way to find a channel is to test a lot at once. But with limited resources it is the exact opposite. Let's look at it a different way. If you had very limited engineering resources, would you have them try to build 4 different products at once to find one that works? I hope not. You would end up with 4 partially built products with little information on which one is going to to work.
Instead, you would likely evaluate each product idea, strategically choose one, focus, iterate on it for at least a couple months, and only then decide to keep moving forward or move on. Finding scalable customer acquisition requires a similar amount of strategic decisions, focus, and iteration.
The quickest way to finding your first scalable channel with limited resources is to focus on one at a single time and iterate based on feedback (metrics) just like you would with building product. At Boundless, we have been lucky to have enough resources to test two channels at once. But even with close to $10M in funding, we won't go beyond testing and optimizing two channels for awhile. Don't underestimate what it takes to properly test and optimize a single customer acquisition channel.
2. Diversity Of Channels Is Not Important In The Early Stage
Entire companies are typically built on the back of one or two channels. Look how far Zynga has gotten with basically two channels - Facebook Ads and Viral Mechanics. Only now are they starting to diversify with the launch of their new platform. Facebook itself relied completely on viral growth until they had reached millions of users. Only then did they start optimizing for SEO. AirBNB grew their initial user base almost completely on the back of craigslist.
For reasons discussed in number one, diversity of channels actually increases your risk that you never find a scalable channel at all. Remember this - momentum of growth trumps diversity of channels. Once you find a channel that is working at a small scale, don't be tempted to add another channel to the mix. Instead, focus on optimizing, scaling, and milking your initial channel for all its worth.
Your goal in the early stages is to grow as fast as possible with limited resources. Finding further growth in a channel that is already working is typically easier than finding a completely new acquisition channel. When you start to reach the max potential (where the growth curve starts to flatten), only then should you add another channel to the mix.
3. Paying For Users Is Ok
Magical stories of instant viral growth has formed a negative stigma around paying for users especially in the early days of a product. Entrepreneurs almost feel guilty if they pay for users. This leads to startup pitches that often include a slide that says "we've grown to X# of users with out paying for a single one."
Every, and I mean every, acquisition channel costs money. It is just a question of whether the cost is direct or indirect. Channels such as PPC obviously have a direct cost. However channels such as SEO and Viral are commonly seen as "free" channels. They aren't. To properly optimize SEO and Viral mechanics takes significant engineering and other employees' time. That time is costing you money. The cost is indirect, but you are still paying for users.
Those "free" channels are certainly valuable in the long term. But they often come with short term disadvantages. For example, SEO typically takes months of effort before you gain meaningful traffic. In the early stages, speed of learning is the most valuable thing. Do you really want to wait a few months to learn the same thing you could learn in less time with another channel?
Viral growth deserves its own mention here. It is the treasure that most entrepreneurs are seeking. They want to be the next Pinterest or Instagram. Keep in mind a lot of products aren't suited for viral growth. I think a lot of entrepreneurs overestimate whether or not their product is a fit for pure viral growth. If your business isn't suited for viral growth, that doesn't mean you have a bad business. You just need to find a different customer acquisition strategy.
4. You Only Need 3 Tools To Test Your Customer Acquisition Channels
The "measure everything" mantra has lead to a belief that an array of tools is needed to find a scalable channel. Between analytics, A/B testing, ad platforms, feedback, support and a host of other tools it is easy to get lost. If you wanted to learn to play basketball, would you go out and spend $1000 on the latest gear first? Or would you just grab a ball, find a hoop and start playing? Hopefully you answered the latter.
To test any customer acquisition channel all you typically need is Google Analytics, Excel, and some basic SQL skills. Those three things will take you surprisingly far for any channel before you need anything else. Don't get caught up with the tools, just get testing.
5. Avoid The Button Color A/B Testing Rabbit Hole
The rise in A/B testing and other analytics tools have created fairy tale stories of changing a button color, or moving the CTA from the left to the right and suddenly you have game changing improvements. Once again, these stories are the exception, not the rule. It typically takes 10 A/B tests to find one that produces any improvement at all. And when you do have a positive improvement, it is typically incremental instead of game changing.
Being metrics focused is important. But knowing how to properly influence them is even more critical.
In the early stage you should not be focused on incremental improvements. Your initial CPA for any new channel is likely to be a factor off from your target. That means you need to try and make big improvements to understand the viability of the channel. To see big improvements, focus on messaging, targeting and activation methods. Save your color experiments for when you are ready to optimize and scale a channel. Not when you are testing the viability of a channel.
---
What do you think? Any additional tips on how to acquire users for early-stage product?