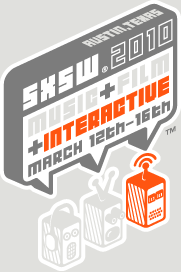 I am writing this on the plane trip back to Boston from SXSW in Austin, Texas. This was my first time down to the conference that's been referred to as "Spring Break for Geeks". I've been meaning to go for the last couple of years, but have always had some conflict. This year, I was invited as a speaker to talk about my new book, "Inbound Marketing", so I went.
Super Awesome Startup Dinner
The highlight of my entire trip was not the conference itself, but a last-minute dinner I organized with some startup founders that also happened to be there. Here were the folks in attendance:
1. Jason Fried, 37signals
2. Drew Houston, DropBox
3. Mike McDerment, FreshBooks
4. David Greiner , CampaignMonitor
5. Kevin Hale, Wufoo
6. David Heinemeier (DHH), 37signals
7. Adam Smith, Xobni
8. Dharmesh Shah, HubSpot (me)
This was a fantastic group of startup founders all of who have been doing some amazing things with their companies. We spent 4+ hours at the table eating, drinking and debating some of the finer points (and not so finer points) of running a software startup.
So, what did we talk about? A bunch of stuff including (but not limited to): hosting (managed services, colo and EC2), the importance/unimportance of a board of directors, user/customer analytics, referral programs, credit card info and the pain of PCI compliance, user incentives, employment agreements, Jason/DHH's new book ("Rework") and whether expensive Scotch was really any better than non-expensive Scotch.
Sessions / Speakers
I attended as many sessions as I could, and live-tweeted many (apologies if you follow me (@dharmesh), and you're not into that kind of thing). In most cases, I attended the "featured speaker" session (vs. some of the smaller ones). Exceptions were when I knew the speaker. This was for a couple of reasons: a) I figured it was a "safer" bet in terms of quality of the presentation and b) As a frequent speaker myself, I'm always looking to get better and watching the pros helps a lot.
On average, I'd say the sessions were very good — but not great. A few of the sessions fell a little flat. I'll admit, my expectations were high because I'd figured that SXSW has the pick of the litter when it comes to who gets to speak there. But, given the sheer volume of sessions at the conference, I can't really blame them for all of them not hitting it out of the park.
And, Of Course, The Parties!
As an introvert, I find it hard to have a good time in large groups but I decided that if I really wanted to get the full effect of SXSW I had to go to the legendary parties. So I did, for several nights. Even at these, I find myself talking "shop" with smaller groups of folks which was fun. And yes, the parties were big.
Overall, I liked SXSW -- a lot (and will definitely be going back next year). It was a great opportunity to meet people I've known online for years and chat with old friends.
Look forward to SXSW 2011. Will you be there?