The following is a guest post from Noah Kagan. Noah is the Chief Sumo of
AppSumo.com
, a site with exclusive deals for web entrepreneurs. He previously was an early employee at Facebook and Mint.com.
On the morning of March 2nd we sent out an email to 40,000 people and subsequently lost 1% of those people over the next 24 hours.
Imagine... If we sent 100 emails then we'd be out of business.
At
AppSumo.com
we do daily deals on tools for web entrepreneurs. The site has been growing steadily and I wanted to automate 100% of the business so I can focus exclusively on scaling it. This led me to find a copywriter friend who is a really funny writer. The writing was not just funny but it "seemed" convincing in getting people to buy things.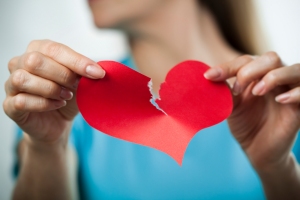 The real problem with emails coming from AppSumo was that I hate receiving emails so I always hated sending them to our customers.
It even became surprisingly funny when customers were asking why we don't email out about each deal. They actually wanted to hear from us!
After receiving those requests I explained how I personally HATE emails.
I dread each time my inbox lights up but recognized that 60%+ of our business is driven through our email list. Our AppSumo.com emails for the most part were always short and sweet, just the way I liked them.
Open rates, clicks and conversion seemed satisfactory but I wanted to hire a real copywriter so I can focus on other things in the business. My friend Neville is a funny writer and had been extensively studying / practicing copywriting best practices. We agreed on $50 / email and he would start right away.
The first two emails worked flawlessly.
On one of them I didn't even want to email out but after reluctantly hitting the send button it surprisingly sold over $10,000 for our partner.
WOw! (Note: Neville's emails were the long-form ones you see sometimes on scammy sales pages. The ones that make you think who the heck buys this stuff but it works.)
Personally, I thought the emails were funny and different. We love our customers and try to do right every time and with every person. So we have no intention of ever selling anything we don't personally endorse.
------------------------------------------------------------------
1- "Whatever you were taking when you wrote this, pls send me some, haha."
2- "Noah, this time you abused your consumers trust in you. We deserve better than this bullshit.
Please take me off your list immedately."
------------------------------------------------------------------
CRAP! Then I start looking at sales and realize they are doing okay. (It was a great deal!) But I noticed the unsubscribes weren't stopping. Usually we see < 0.5% unsubscribe rate from every email but this was one approaching our highest unsub yet. WTF is going on?
I reviewed the emails and wondered why these weren't coming for the past 2 emails and how do I read the mix messages where people on Twitter were actually saying POSITIVE things about the email:
"vlaskovits: I nominate @noahkagan for best long-form sales letter ever written with today's @appsumo email. #genius"
"williamsbk: @noahkagan @appsumo I like the long email format, I know what the app does, how I can use it, the "woot" humor is nice."
+------------------------------------------+
Talk about mixed signals! So what do you do? The email unsubscribes don't lie. What to do in an email crisis?
Here are the things we learned and did:
Expectations are key.

Short and sweet like my girlfriend. Our emails have always been that way. Then on a great deal we bombarded busy people with 2,000+ words which they weren't expecting
The number of words goes up with the price.

Great deals don't need a lot of words. We shorten emails where deals are < $50 and give stories / explanations on more expensive ones.
Balance your priorities.

Given the conversion rate was amazing from the email I hate the fact so many people were upset with us. We are striking a balance of having links and short explanations up top while still having long-form emails.
Break some eggs to make an omelette.

If we'd stuck with tradition we wouldn't have learned what works and what doesn't.
Be true.

Make sure even if something converts better that it really is what you are happy with. We've improved our emails since then and haven't heard too many complaints :)
The funniest thing about it?
This email was our highest conversion to buy ever. =O
Sign up to
AppSumo.com
to see what our new emails look like.
What were some of your big, surprising lessons learned from connecting with customers with email?