The following is a guest post by Chris Sheehan. Chris is COO of TrueLens, an early stage startup in the social marketing space. He is also a board member, advisor and investor in many Boston and NYC startups. You can follow him on Twitter at @c_sheehan and his blog Early Stage Adventures.
What the heck is corporate development and why should I care?
Back in the first wave of the Internet, I was part of the team at BEA Systems that built up in-house corporate development. Our charter was simple: add significant market cap value through acquisitions, investments, and partnerships. Specifically our stated mission: "To support BEA becoming the industry standard ebusiness application platform by leading the process with senior management in developing and managing corporate-wide strategy, acquisitions, equity investments, and selected strategic relationships"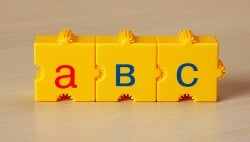 For entrepreneurs, I think its helpful to understand the role corporate development plays in larger software companies. Could be for potential partnerships — maybe an acquisition. Or, maybe you're growing fast enough yourself to warrant acquiring other companies. Regardless, it helps to have a basic understanding of what the corporate development team does.
What is corporate development?
- most public consumer and enterprise software companies (and increasingly many high growth private companies) have a person or sometimes a team in charge of corporate development
- the mandate varies from pure deal execution to a role that combines strategy, execution, and integration. Sometimes the charter includes strategic partnerships and minority investing
- for example, at BEA Systems, we adopted the former model. Each of us were embedded deep in a business unit, working closely with the product, engineering, sales, finance and marketing teams on overall strategy and how strategic alliances, investments or acquisitions could add significant value. Our team had a solid mix of backgrounds including investment banking, VC, engineering, and operations. So we covered strategy, deal sourcing/execution (partnership, investment or M&A), integration, and post deal measurement
Is there any point in talking with corporate development unless I am thinking about an investment or acquisition?
- I lean towards the view that it can be very helpful. It's often hard to navigate Byzantium organization structures from the outside and the corporate development executive can help facilitate who you should be talking to for partnerships/customer relationships. They can also be incredibly helpful in simply understanding the product and business priorities of divisions
- And most M&A deals typically don't just magically happen. Rather, they are often the culmination of bus development/partnership/vendor-customer relationships where fit is tested first, the product is kicked around and deals are somewhat more de-risked. Developing relationships with corporate development early can prove very helpful later down the line when you might be thinking about investment or acquisition
How would my company be perceived from an acquisition viewpoint?
- the reason for doing an acquisition varies and it's important to understand where your startup fits. Some reasons deals are done in the software space include:
- acquire talent (look at what Yahoo! has done in the mobile space)
- acquire important pieces of technology (vs build or partner. Quite often time to market pressure pushes companies to buy rather than build)
- extend the product suite (eg Oracle's recent acquisition of BlueKai filled an important gap in their Market Cloud suite)
- acquire new capabilities (eg the acquisition of many cloud/SaaS/mobile companies by larger software companies as they move from on-premise/perpetual license business models)
- extend the software platform/portfolio into related/new markets (eg VMWare's $1.5Bn acquisition of AirWatch is a big bet on the enterprise mobility space)
- I've also seen deals that are "change agent" deals, designed to help senior management change the nature and culture of an organization by bringing in new senior executives to be a catalyst for change
- Understanding the "why" from a potential acquirers perspective is key
Types of acquisitions
- very simplistically, software acquisitions tend fall into two broad categories – smaller, tuck-in acquisitions or larger more strategic deals. Some common characteristics of tuck-in acquisitions:
- small value relative to the market value of the acquirer
- the analysis is often build/partner/or buy
- cash & or stock deals with 1 to 4 year retention packages
- often done in-house (no investment bankers, but sometimes external counsel and accounting diligence)
- simpler integration (but that doesn't mean it can't be messed up)
- at the other spectrum are larger strategic acquisitions that will have a significant impact on the acquirer. Significant could be measured as % of market cap the acquirer is paying, impact on operating margins, earnings per share, etc.
- the much reported on Facebook acquisition of WhatsApp is an example of a significant strategic acquisition, with Facebook spending 10% of its market cap. These deals often involve investment bankers (Allen & Co advised Facebook while Morgan Stanley, one FB's underwriters, advised WhatsApp), and investor calls to explain the strategic rationale of the deal (Facebook's is here)
- prices paid in these deals often reflect the total addressable market opportunity
What's the typical investment/M&A process?
- at any point in time, corporate development has a pipeline of opportunities which they are tracking. Some of this is inbound, some outbound (as I was writing this, I looked at one of my old BEA pipelines which had close to 50 opportunities listed, categorized between very high priority, high priority, low/medium priority, no interest)
- while corporate development plays a key role, finding a sponsor is critical, which could be the CEO, business unit president, head of product/engineering, etc. This person is the one raising their hand to champion the deal – and being held accountable for the results. How hard or easy this is within each technology company varies greatly. Knowing insiders can be very helpful (talk to other entrepreneurs who were acquired to give you a sense of process and key players)
- how long it takes to close a deal varies. Sometimes it's a relatively quick process, other times it takes months, often driven by the complexity of the diligence and integration process, and the competitive dynamics
Can your VCs help?
- yes, by making the appropriate introductions to companies of interest, either at the corporate development or operations level
- an interesting, early trend, is the institutionalizing of a corporate development team within venture firms, to assist portfolio companies with their sell and buy side strategies. I think this is a smart move and has potential to add significant value to portfolio companies and help drive a VC firms returns and overall track record. See Andreessen Horwitz team here. Their pitch: "helping companies plan their strategic and financial future. It's all about anticipating needs, and architecting the right way forward for your company".