Anyone can have a killer startup idea, but in order to make that idea succeed you'll need an unbeatable team. Crafting the perfect team is an art -- one we're constantly trying to refine at my startup, Boundless.
We've found that a structured process yields the best new hires. This starts with first understanding the skills we need to fill. But we don't just try to fit anyone with the right experience into a role - we go further and search for the right personality for the position as well. Throughout the entire hiring process, we're constantly looking for signs of the four most important startup personalities: The Beast, Lara Croft, The Architect, and The Most Interesting Man in the World.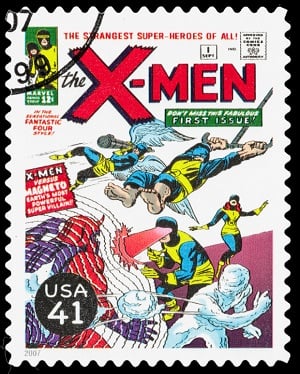 Our initial process is probably quite similar to many other startups. First, Boundless job candidates need to have a presence online. If we can't find you online, you don't exist, which means we're not going to start the interview process. Next, candidates go through a phone screen to determine basic experience and qualifications. Those that survive the phone call visit with multiple team members on-site, where they're assessed on skill and personality.
However, the final step is a little different. Before securing a job at Boundless everyone gives a 20 minute presentation on your personal or professional passion. We like to give the entire team a chance to see the candidate, and give the candidate an opportunity to impress the team with anything they want. We've seen people present on Tai Chi, cupcakes, coffee, how to build an art collection on a budget - all kinds of interesting, quirky and funny topics. And, of course, by this point in the process we have a strong idea of the type of a person the candidate is.
The Four Critical Startup Personality Types
The Beast, Lara Croft, The Architect, and The Most Interesting Man in the World. When filling a role at your startup, you need to find a candidate that embodies characteristics from each of these personalities if you are going to create a culture that changes the world. I firmly believe that a large part of my company's success is driven by employees with characteristics strongly matching these personalities.
Here's how to identify these four startup personalities:
The Beast
The startup Beast, modeled after the X-men character, possesses a "get shit done" mentality. A Beast's raw animal output ensures they get more done in a day than even the most caffeinated worker bee. These people strive to be the very best in their profession, and doing more than seems humanly possible helps them get there. Look for people with high levels of productivity at their last positions and ridiculous amounts of drive and energy.
Lara Croft
When hiring, look for adventurers with an entrepreneurial spirit. These Lara Croft types create goals and projects for themselves to enhance the company values or goals. People who are self starters, self motivated, who have built things on their own time to scratch their own itch are Croft. Their adventurous minds dream big to help inspire the team.
The Architect
The Architect, inspired by the character from The Matrix, understands the big picture and can still focus on the details. These are the people who have a productivity hack for nearly all aspects of their life. Being productive and organized with the details helps The Architect keep the big picture in mind. You can spot Architects as people who have taken pride in a craft or know the intricate details of their previous position plus can clearly articulate the high-level strategy.
The Most Interesting Man in the World
At any fast-growing startup, you'll spend a lot of time collaborating and hanging out with your colleagues. To make your office lunches or happy hours more enjoyable for all involved, hire people with character and charm for your team. The Most Interesting Man in the World, seen in the Dos Equis commercials, adds depth to your company culture. And in tough times, the Interesting Man (or woman) is the person you want fighting on your team and who help keep you going during the tough time. Don't just look for goofballs - find people who have overcome difficult challenges and kept a positive attitude.
By hiring based on these four personalities, Boundless has built a team that not only has the capacity to build the best learning platform possible, but a team that continues to attract other top-notch people to share the journey with us.
We recently had the pleasure of welcoming Healy Jones to Boundless as our new Vice President of Marketing. The Beast in Healy helped our open textbooks initiative get written up in TechCrunch, and his wine tasting team presentation won him a nod in the Most Interesting Man in the World category. He joins Boundless from OfficeDrop where he was VP of Marketing, where he helped grow the user base 120 times in two years.
Whether you're hiring a new team member as a VP or entry-level, remember that killer personalities help make the journey from idea to strong startup possible.
This is a guest post from Ariel Diaz. Ariel is the CEO and co-founder of Boundless, which creates free textbooks for college students.