I frequently talk to entrepreneurs at pretty much every stage in the process. When I get together with my fellow startup folks, there are some recurring "themes" that seem to keep coming up. Here are a bunch of questions that entrepreneurs ask themselves late at night. Some of them are real doozies.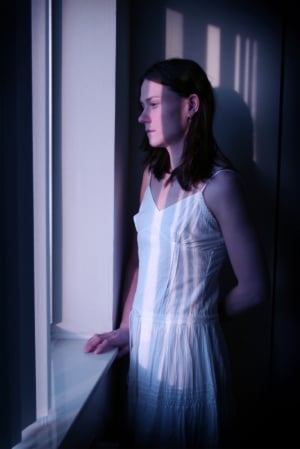 Of course, having answers to some of these would be useful — but that's where you come in. If you've got ideas on any of these, please share your experiences and insights. If a particular question is of interest to you, let me know somehow, and I'll put it on the schedule for a full blog article. You can either leave a comment here, or tweet it, or post to the OnStartups Facebook page.
Note: I sat down and wrote all of these in one sitting in a "stream of consciousness". I could have kept going for hours. Turns out, we entrepreneurs have many questions that keep us up at night.
23 Questions That Keep Entrepreneurs Up At Night
1. Is my idea good enough to quit my job?
2. Should I try to raise outside funding?
3. Did I make a mistake picking my co-founder?
4. Is it wise to take angel investing from my Uncle Larry?
5. Do I need office space to be seen as a "real" business?
6. I need help. Is it ok to bring my spouse/sibling into the business?
7. How much should I really worry about my company name?
8. One of my co-founders needs cash to pay the bills, do we give him a salary?
9. I'm passionate about our vision, but it's been really hard getting users. Should I pivot?
10. What should I charge for my product? Will I be able to change my price later?
11. I have investor "interest", but no checks. What should I do?
12. Someone from the early team is not as valuable as we thought. Should we let them go?
13. A customer wants to pay us a bunch of money for some custom features, what do we do?
14. One of our competitors is getting all the publicity (and capital) -- but our product is better. What do I do about it?
15. I keep hearing about the importance of "work life balance", but don't know any successful entrepreneur that has pulled that off. Is it a myth or am I doing something wrong?
16. One of our board members is a real pain in the ass, is there anything I can do?
17. How do I recruit a great product manager? What does a product manager do anyways?
18. I've already tried to hire every super-smart person I know. Where else do I look?
19. Things are going reasonably well, but not great. Should I try to sell the company?
20. I'm no longer passionate about the idea, do I stick with it?
21. There's no startup ecosystem where I live. Should I move somewhere there is?
22. How long should I work on my startup while I'm still employed by someone else?
23. I've been at it for a couple of years but nothing is happening. What's wrong with me?
Bonus:
24. I love my company, but most of my time is spent doing things I don't love. How do I fix this?
What do you think? Care to add some more quetions to the list — or try and answer one of these? Which question do you think is the most common — or the most difficult to answer?