The following is a guest post by Brian Halligan who is my co-founder and CEO at HubSpot (which means he gets to do most of the really hard work).
I recently did a lecture at a Babson MBA summer class on Entrepreneurial Leadership. I got a lot of questions from students about how and why HubSpot won the Boston Business Journal's #1 place to work award….hmmm….good question.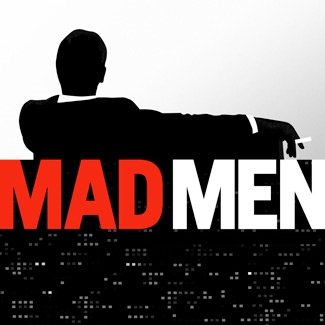 At the highest level, we are trying to create a "post-modern culture" (I just came up with that term…too high falutin?). Believe it or not, this post-modern culture was inspired by the TV show Mad Men. The show is set in an advertising company 50 years ago and it pokes fun at corporate culture in that era. For example, almost all of the women in the office are secretaries, many of the married men are sleeping with these secretaries, everyone boozes heavily during work hours, etc. While watching Mad Men, I couldn't help but wonder what a show might look like 50 years from today that poked fun at current working conditions and company culture. That led us to think a bit about what just didn't make sense anymore given the realities of the Gen Y worker, broadband in the home, constant connectivity via mobile devices, the modern market for hiring exceptional people, etc.
Here are some of the more interesting features of working life at a post-modern company that have come out of that Mad Men inspired thinking.
1. Vacation Policy = No Policy: In our father's era where people needed to come to the office to collaborate and do real work, a vacation policy made a lot of sense. The reality is that today I get emails from HubSpotters at all hours of the night and have a steady flow during the weekend. No one asks for vacation credit for being on their iPhone while sitting on the beach on the Cape, so why should they have to ask for permission to take vacation during the week.
2. "We don't care which 80 hours you work": In the early days of HubSpot, people used to ask us about working unusual hours or working part of the day at home and Dharmesh and I used to always say, "We don't care which 80 hours a week you work, so long as you put in your 80." The reality is that most of us don't work 80 hours, but you get the idea…
3. Extreme Transparency: Other than salaries, there are few secrets at HubSpot and I wonder whether we should just expose those too. One manifestation of this extreme transparency is on the wiki where I personally write a new wiki article a couple of times a week about what is on my mind about the future of the company, problems I see that need to be solved, opportunities that I'd like folks to look into, board meeting notes, etc. The articles are widely commented on and some of our best initiatives get spurred by these discussion threads. Among my favorite articles written by other HubSpotters have the title "If I Were CEO Of HubSpot, I Would…"
4. No door policy: Many companies have an "open door policy," but we have a "no door policy." No HubSpotters have an office – we all sit out in the open next to each other. I am currently writing this article wedged between two developers, Michael and Andrew, whose work I've gotten to know quite well when I otherwise would have been out of touch in a corner office.
5. Seat rotation: If have been sitting next to Andrew and Michael for about two months, but we are about to do one of our quarterly seat rotations where we pull numbers from a hat to see who we will be sitting next to. This ensures folks get to know different people from around the company. I'm looking forward to seeing whom I'll be sitting next to next week!
6. HubSpot Fellows: We hired Professor Andy McAfee from MIT Sloan to help us start the HubSpot Fellows Program, which is like an MBA for HubSpotters. Courses offered so far: Strategy HubSpot Style, Statistics, Learning Leadership From Legends, and Improving Written and Verbal Communications. The courses are open to any HubSpotter and are taught by Andy and me. …We did this because we want our employees to learn and we want to attract employees who like to learn.
7. Free beer: I can't remember how it got started, but we always have free beer in our fridge. I've noticed folks seem to wander around and drink a beer or two at the end of the day to unwind. We are up to about 170 people and I've yet to see someone do something stupid. HubSpotters seem to be rewarding the trust we put in them here.
8. Friday 4pm Happy Hour: We are certainly not the only ones who do a Happy Hour on Friday, but we have our own unique twist on it. Every Friday at 4pm ET, we film HubSpot.tv live in our office and encourage employees (and community members) to watch the show, play a little ping-pong or foosball, and hang out.
9. Games: We have a west coast style games room where people can play ping-pong, foosball, hang out on the couch, or hit the beer fridge. We do this because it is a good way for folks to get to know each other and refresh their minds.
10. Tournaments: We have frequent tournaments, including ping-pong, foosball, iron chef, and softball. All of these are just plain fun and bring folks together across groups.
11. Dress code = no dress code: Doesn't made sense to me to tell people what to wear…we're not in a boarding school -- we are in a company where we want people to be as productive as possible.
12. Big Hairy Mission: Our mission is to "transform the way the world does marketing." At least to me, that mission is big enough that I can really get psyched about it and be proud to tell others I'm working on it. I don't know for sure that other employees feel the same way, but I suspect it is the case. Modern workers are more like cathedral builders than brick layers if you give them the right mission.
13. Social media policy = we trust you: Any of our employees can post an article on our blog, can tweet, can blog privately, etc.
This last point of "trust" is a common theme that runs throughout a post-modern culture. If you are hiring exceptional people who have lots of good options, you should trust them to make good decisions that will improve the enterprise value as your interests are strongly aligned.
What aspects of corporate culture do you think are passé? What creative corporate culture things are you doing at your company that you think we could emulate?