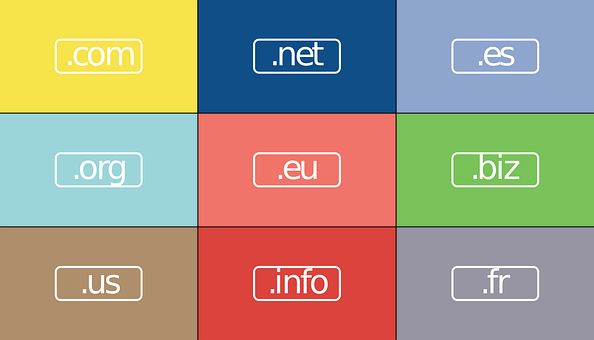 The following is a guest post by Joe Uddeme the founder of Name Experts. Joe started the company 12 years ago and specializes in complex domain, purchases and sales. I'm a client of Joe and have used him for a number of domain purchases -- but am otherwise not affiliated. I do not make any money should you use Joe's company. I just found his expertise useful so I am sharing it with the OnStartups community. -Dharmesh
Finding a domain name for a startup is tricky. Particularly with the scarcity of quality domain names that are available these days.If you spend extra time brainstorming the perfect domain name, you may achieve better brand positioning and credibility to keep you way ahead of your competitors, right off the bat.
Of course, it's much easier said than done. It's often frustrating and takes a tremendous amount of effort. This article will guide you in the right direction and have you closer to that perfect domain name.
Finding a Great Startup Domain Name

Choose a Specific Name

Tools to use when searching for a domain name

Most Brands Stick With .COM

Buying a Premium Domain is an Option
Ideally, a business name and domain name should match. By doing so, a startup establishes a solid brand clients will remember. If the domain is taken, there are some steps you can follow by using a variation of the domain name or using a service that may help you buy the domain (discussed later).
Here are some things to consider when looking for a domain name for your startup:
Sounds positive and upbeat- Avoid negative connotations and meanings. Fewer syllables are also better.
Keep it simple - The easier the word is to spell, the better for consumers. Top of mind names are very important when scaling a business.
Choose the right Top-Level-Domain for the brand. What is the intent and growth trajectory of the company? That can help determine the ideal URL for the brand positioning into the future.
Do your research - After you come up with a name, look it up. Do a legal name search. Does it already exist? Is it trademarked? Are there similar companies or brands that currently trade under your intended brand name?
General words or phrases work okay at times, but specificity is going to be your partner in success. A general name's pitfall is that no real sense of identity is formed, as it's just way too vague.
Not only that, but you'll be competing with literally all the top contenders in that niche when clients are searching. Do a few searches on Google to see what results appear. Make sure there are no competing brands that will make it difficult for your business name to rank on top of the results.
As a startup, you often can't compete, nor are you likely to have the resources to do so. By having a specific name, you can avoid this a lot more. Sure, there's still going to be competitors, but at least you won't be face to face with billion-dollar companies.
To guide you towards a more specific name, try to reflect your identity and what your product can do for people. Specificity still needs to sound comfortable and catchy.
Coming up with the perfect name is by no means easy. But, there are tools you can use to help with the search:
New Top Level Domain extensions (TLDs) have added many new options into the market. About six years ago, the Internet began to be flooded with new TLDs. The traditional extensions of .com, .net, and .org, .co, .info, and .biz were now competing with more than 1500 new extensions.
As more supply hit the market with new extensions like .Tattoo, .law and .club started to increase availability and added more registrations to their registries. Many brands began to see the overall importance and dominance of .com.
The .com TLD has existed for almost four decades and is ingrained in our culture and part of the global business dominance that drives the World's largest brands.
A .COM TLD is harder to find and can be more expensive, but your startup's success may significantly increase from using a .com. Users see .COM as the most reliable TLD, helping to build credibility and upside for your brand. Additionally, .COM is the leading TLD in global commerce, and most effective at appealing to the globally-diverse world of business.
A few additional notes: There are a few important notes about some of the legacy TLD's.
The .io TLD may be considered for tech startups instead. It has gained traction and is becoming a favorite amongst tech enthusiasts. .ORG is a strong tld for health care and professional and non-profit organizations, .AI has grown in popularity with artificial intelligence.
Ultimately, the .COM is the king of commerce and should always be the top target of any emerging brand.
You come up with the perfect name, but it's already registered, or in use. Now what? Though settling for another TLD like .net or .co might sound like a good idea, it can get confused with the .com version. You may also run into trademark issues.
One important thing to do before investing money in the desired domain: Make sure it isn't trademarked. Trademarks can be tricky, and will sometimes require an attorney's review before potentially spending considerable amounts of money on your domain name.
To test if your domain idea is already trademarked, you can go to the U.S. Patent and Trademark Office website and search the trademark database. If the domain is not trademarked and seems inactive or bought simply for reselling purposes, you may be able to buy the domain.
Attempting to buy the domain directly from the owner can be tricky. Domain brokers are experts in buying domains and can make the process stress-free and easy. Here are a few other benefits of using a domain broker:
Settle at a fair price - Startup owners are passionate about their businesses, and the domain owner may use this fact to inflate the price of the sale. With a domain broker, you stay completely anonymous, and the domain broker handles all negotiation, paperwork and escrow while coaching you through the entire process. This guarantees a fair price that you may have difficulty negotiating yourself due to many underlying factors.
Broker experience - Many brokers have worked in this field for years. With their experience comes qualification and also relationships. Did you know that about 60/70 percent of the top, aftermarket domain names are owned by domain-Industry professionals? Reputable domain brokers often have long-standing relationships with the largest aftermarket domain owners in the world. This could help you tap into previously inaccessible domain names that would never appear on your radar.
Handles the paperwork - An experienced broker will be able to help with all aspects of the transaction from beginning to end. This includes all the paperwork and coordination of the transaction. From soup-to-nuts.
Escrow coordination and Speedy transfers between registrars.
Remove Emotional Attachment and add a layer of security and expertise to keep things moving forward.
Premium domain names should be treated as such, and require an expert to help negotiate a fair market value for a domain name. In most instances, you only have one chance to secure the perfect domain name, and should take the necessary steps to secure the perfect domain name.
Coming up with the perfect name for your brand is far from easy, and you really have to dedicate a lot of time to it. But it's the centerpiece of your brand. Spent extra time now, and you'll reap the benefits later.