Your MVP is complete. Some seed funding is in the bank, or maybe even a Series A. You're anxious to see if your product flies off the shelf. It's time to make that first sales hire.
This is a big step. The right call can establish the rocket-ship revenue chart every founder dreams of. The wrong call can be bring down the company.
At HubSpot, I hired over 200 salespeople. I made a lot of mistakes. I figured a few things out. Over the years, I have leveraged this experience to help dozens of startups with this critical first sales hire decision.
Here are five mistakes I see many founders make when hiring their first salesperson.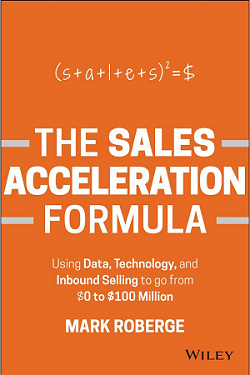 Mistake #1: Hiring a senior leader
"Yes! We just recruited the director of sales at the public company we are looking to disrupt."
No! Trouble awaits.
Often startups get greedy and go after the big name leader in their space. Here is the issue - this leader has not sold on the front-line in years. The first question she will ask when joining the company is "where is my assistant?". You need someone who is closer to the front line and is willing to roll up their sleeves and get their hands dirty.
Mistake #2: Placing too much weight on industry experience
Me: "What is the top criteria you are looking for in your first sales hire?"
Startup Founder: "Experience in our industry"
I receive the above answer 99% of the time. It does not sit well with me. The answer sounds logical. Domain experience is certainly straight forward to assess. However, all too often, startups put too much emphasis on candidates' industry experience and miss real weaknesses in their abilities.
Don't get me wrong. We hired plenty of sales people at HubSpot from our industry. However, believe it or not, it was a minority case. Most folks came from outside of the marketing software space and even outside of software and tech altogether. I would rather have the below average performers stay with our competitors. Go find the rock star from a dying industry and bring them into your space.
Mistake #3: Placing too little weight on go-to-market strategy experience
When your first sales hire joins the company, the go-to-market strategy is typically not developed. Who should they call? Big companies? Small companies? Should they focus on closing the C-level decision maker or getting the end user into a free trial? Will they sell direct or through a partner channel? Will deals require an in-person visit or can they be completed over the phone? Will they work with inbound inquiries or outbound cold calls?
Most sales people and sales leaders will simply try to replicate the go-to-market strategy from their previous employer. It worked then. It should work again, right?
Not necessarily.
As a founder, consider your buyer, your product, and your company strategy when determining your company's ideal go-to-market approach. Be sure your first sales hire has experience with that approach or is at least willing to adapt and learn.
Mistake #4: Overlooking sales process development experience
"Yes! We just hired the top sales person from our Fortune 500 competitor. This salesperson was ranked #1 out of 1800 sales people. She is going to crush it here."
I agree. This salesperson is talented. However, these will be her first questions when she arrives at your company:
§ "Where is the pitch deck?"
§ "What is the sales process I should follow?"
§ "Where is the list of top 10 objections and how I should handle them?"
You'll be scratching your head, "I thought that is why we hired you".
When this top salesperson started at your Fortune 500 competitor, she attended a month of training, walking through the blueprint of success. She is great at following the blueprint. In fact, she is the best.
However, can she build the blueprint? Probably not. You need someone that can work in a far less structured environment and at least lay out the foundations of the company's first sales process.
Mistake #5: Hiring a "product pitcher" rather than a "consultative seller"
Believe it or not, the most valuable result from your first thousand sales calls will not be the early customers or revenue these calls produce. Instead, it will be the plethora of feedback from the market, allowing your team to continue to understand your buyer persona, iterate on your product, and perfect your market message.
Unfortunately, many salespeople will approach these early calls as an opportunity to dump as much information about the product and its beautiful features on the prospect, an approach we call "show up and throw up" in the industry. Chances are, your features and message are not quite right. The salesperson will fail to engage the prospect and throw up his hands, "it's not working".
The key question is "why?".
Alternatively, a consultative seller will leverage the first sales calls to learn about the prospective buyer. They will learn about their goals, learn about the strategy they have to pursue these goals, and learn about the challenges they are facing in these pursuits. A consultative seller will be able to come back to the team with the same "it's not working" result but they will understand why. As a result, the organization can continue to refine its approach and tighten the product/market fit even further.
I hope these five mistakes help you hone your skills as you embark on the exciting phase of scaling sales. The next logical question is where can I find candidates that avoid these mistakes. Here are a few ideas.
1. A recently promoted sales manager at a reasonably sized business. They are not too far from the front-line but also have some experience in sales process development.
2. A failed entrepreneur with formal sales training in their past. They usually score high in the consultative selling arena and experience with unstructured environments.
3. A top-performing salesperson that was around in the early days of their previous company's growth. They may not have built the process. However, they certainly watched someone do it and had a hand in it.
Any other ideas?
This is a guest post by Mark Roberge. If you liked this article, check out Mark Roberge's new book that launched this week, "The Sales Acceleration Formula", about his experience in building the HubSpot sales team.